Forking a Repo
Forking an existing public repository with Kubernetes configurations is a great way to both put Monokle Cloud through its paces and to find/fix possible misconfigurations in the repository so you can contribute your improvements back to the project.
The process breaks down into two parts:
Cloning the repo itself.
Configuring it for Monokle Cloud by installing/configuring the Monokle Cloud GitHub App.
Let's walk through a quick example of this:​
1. Go to the repo you want to fork​
We'll use the Google MicroServices demo repository at https://github.com/GoogleCloudPlatform/microservices-demo.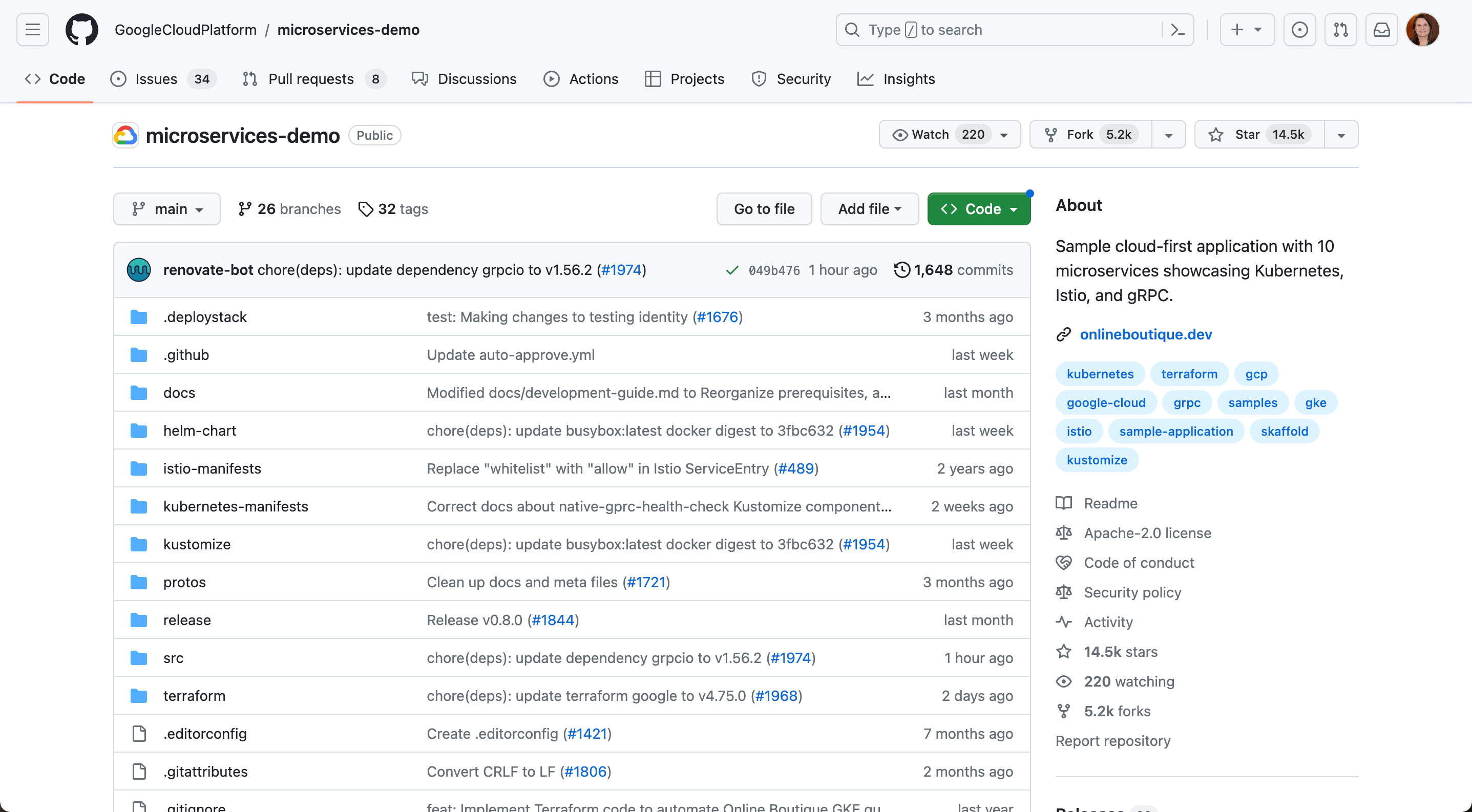 2. Select the "Fork" action on the top-right​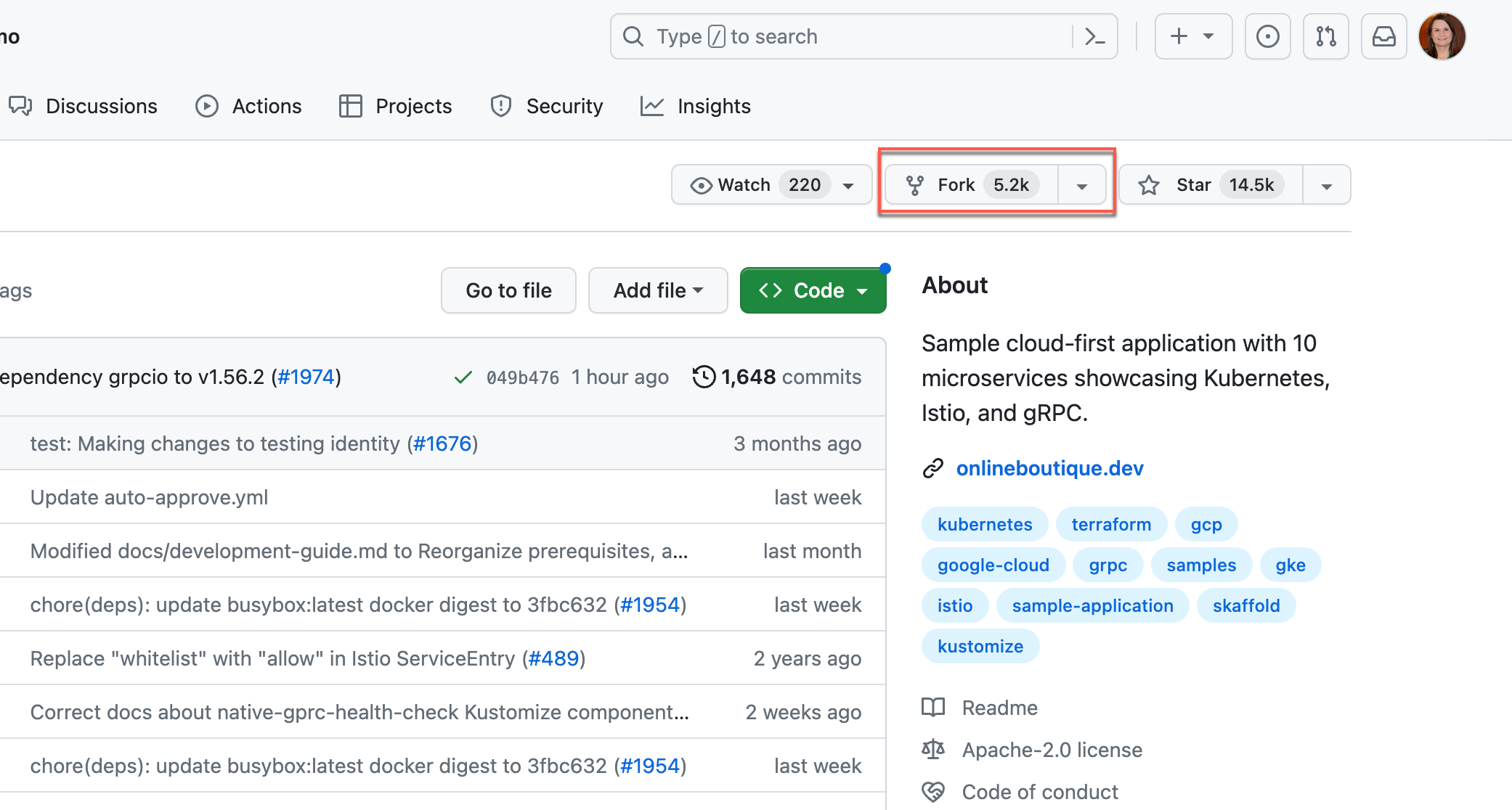 3. Select GitHub Account​
On the next screen, select to which GitHub account you want to fork the repo - presumably your personal account, and select Create Fork: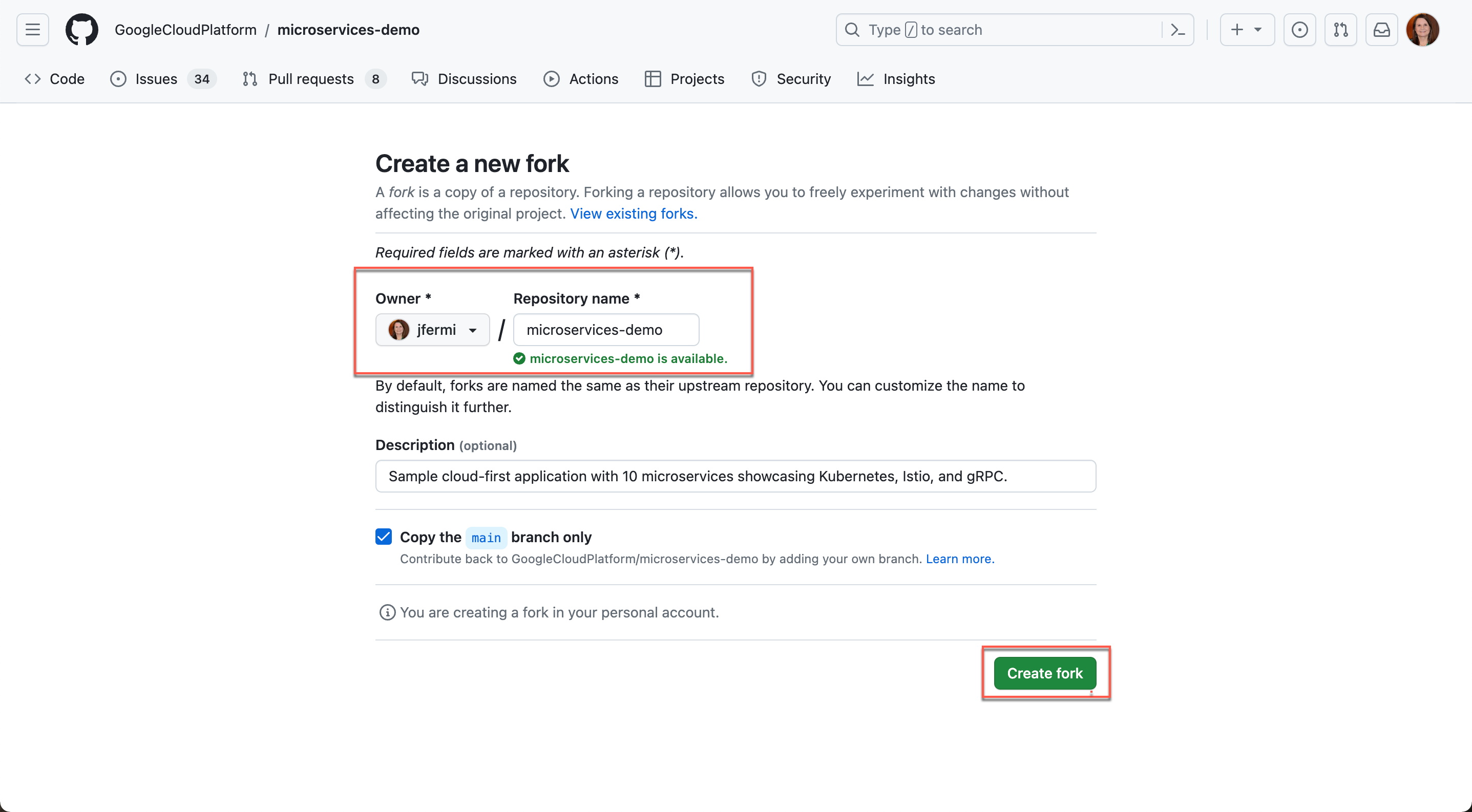 4. Wait for GitHub to do its magic​
Eventually, you'll see the repo under your account.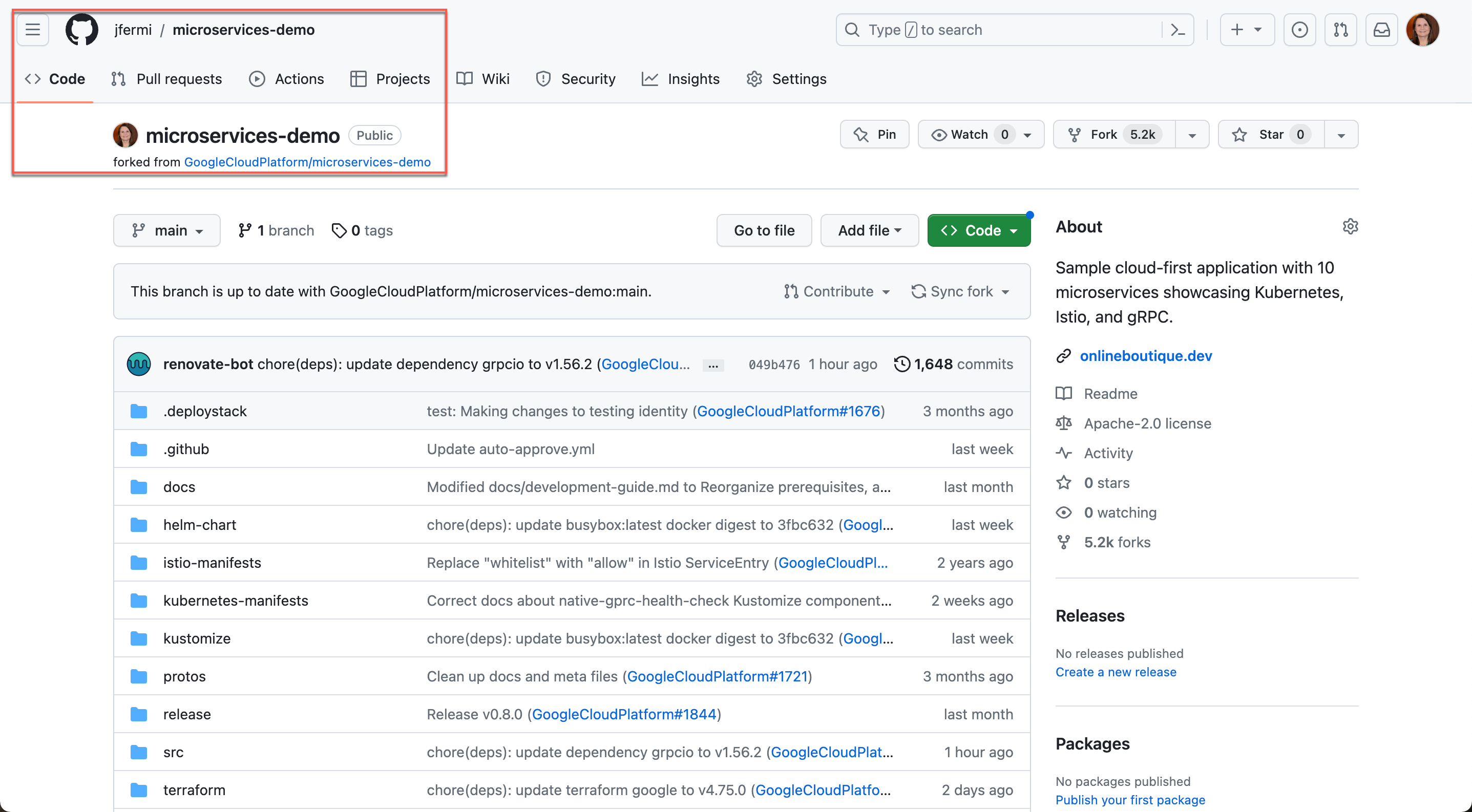 5. Install​
To make full use of the Monokle Cloud PR Validation functionality, you'll need to install/configure the Monokle Cloud App for the cloned repository. Go to the Monokle Cloud App in the GitHub Application Directory - https://github.com/apps/monokle-cloud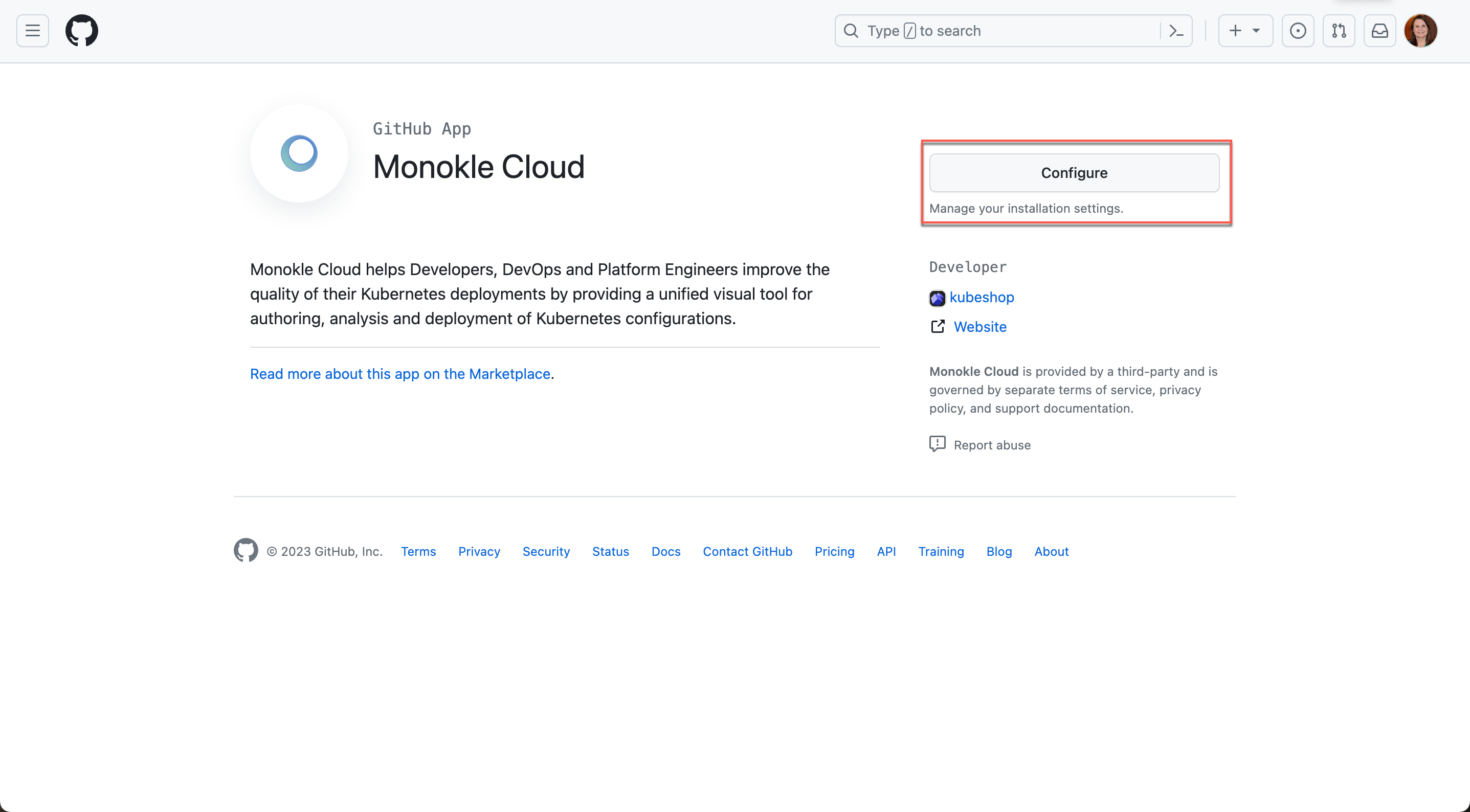 6. Configure​
Select the "Configure" button on the top right - and select to enable it for your account and forked repository:
Then, select to enable it for your account and forked repository: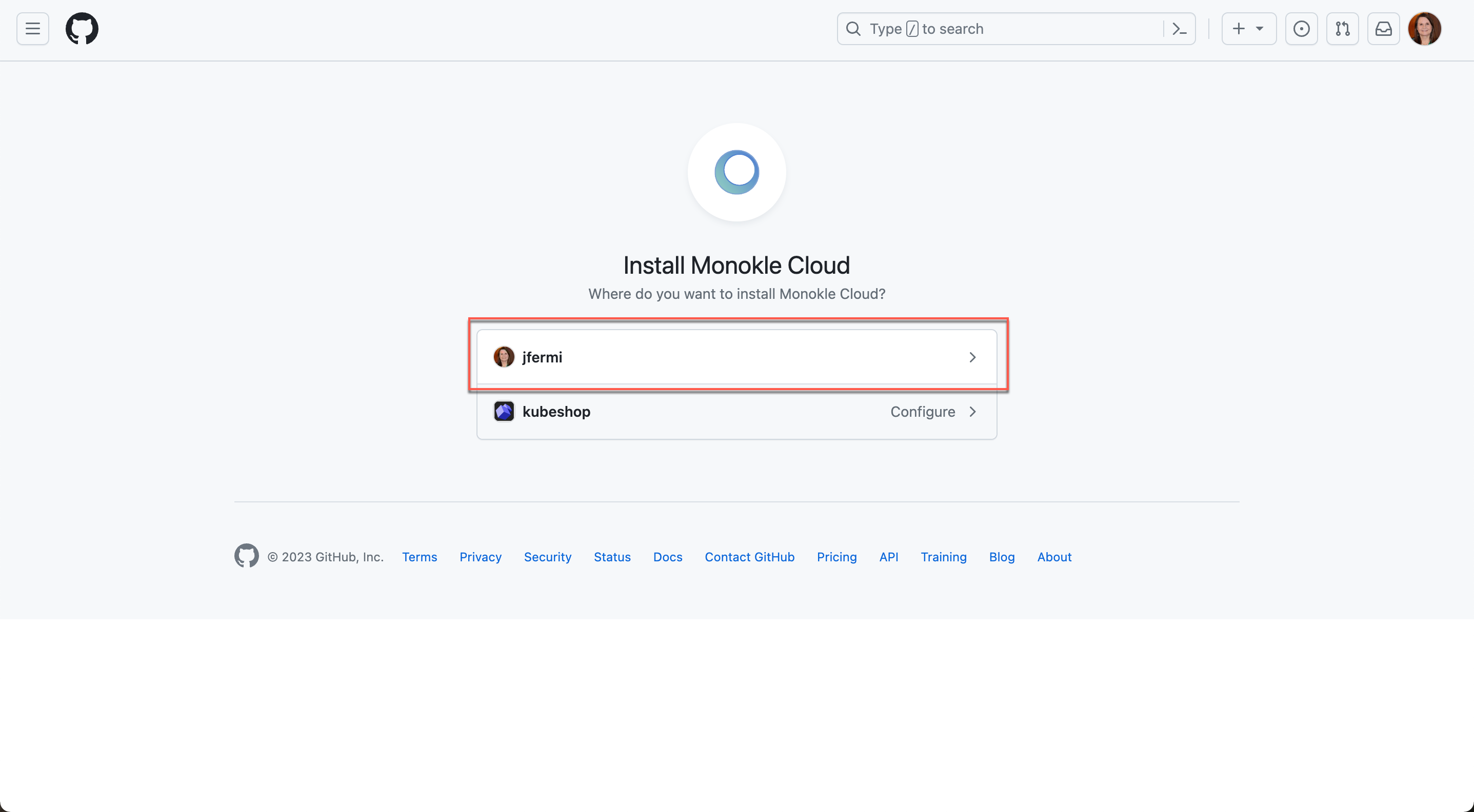 7. Save your changes​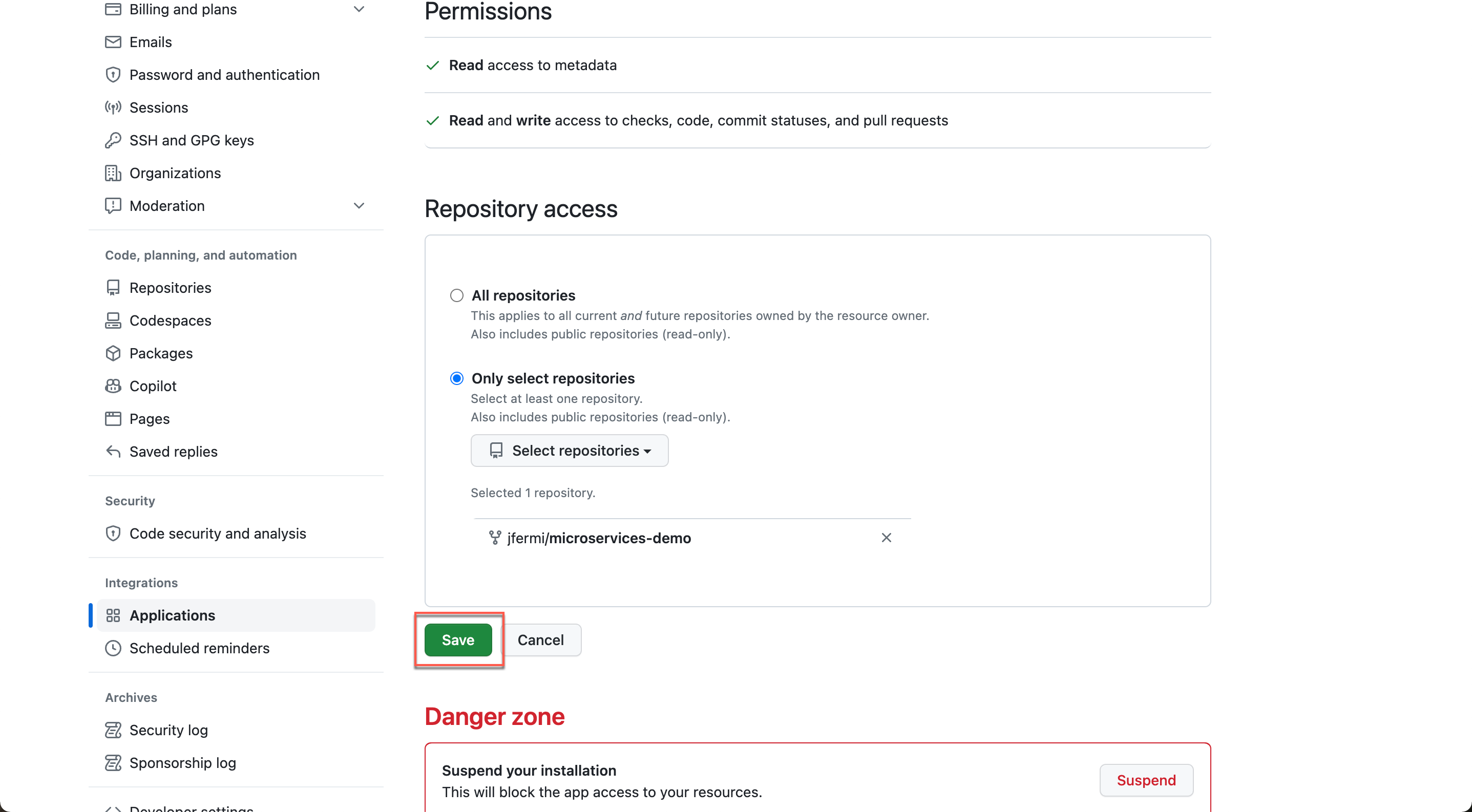 This will take you to a confirmation page on Monokle Cloud: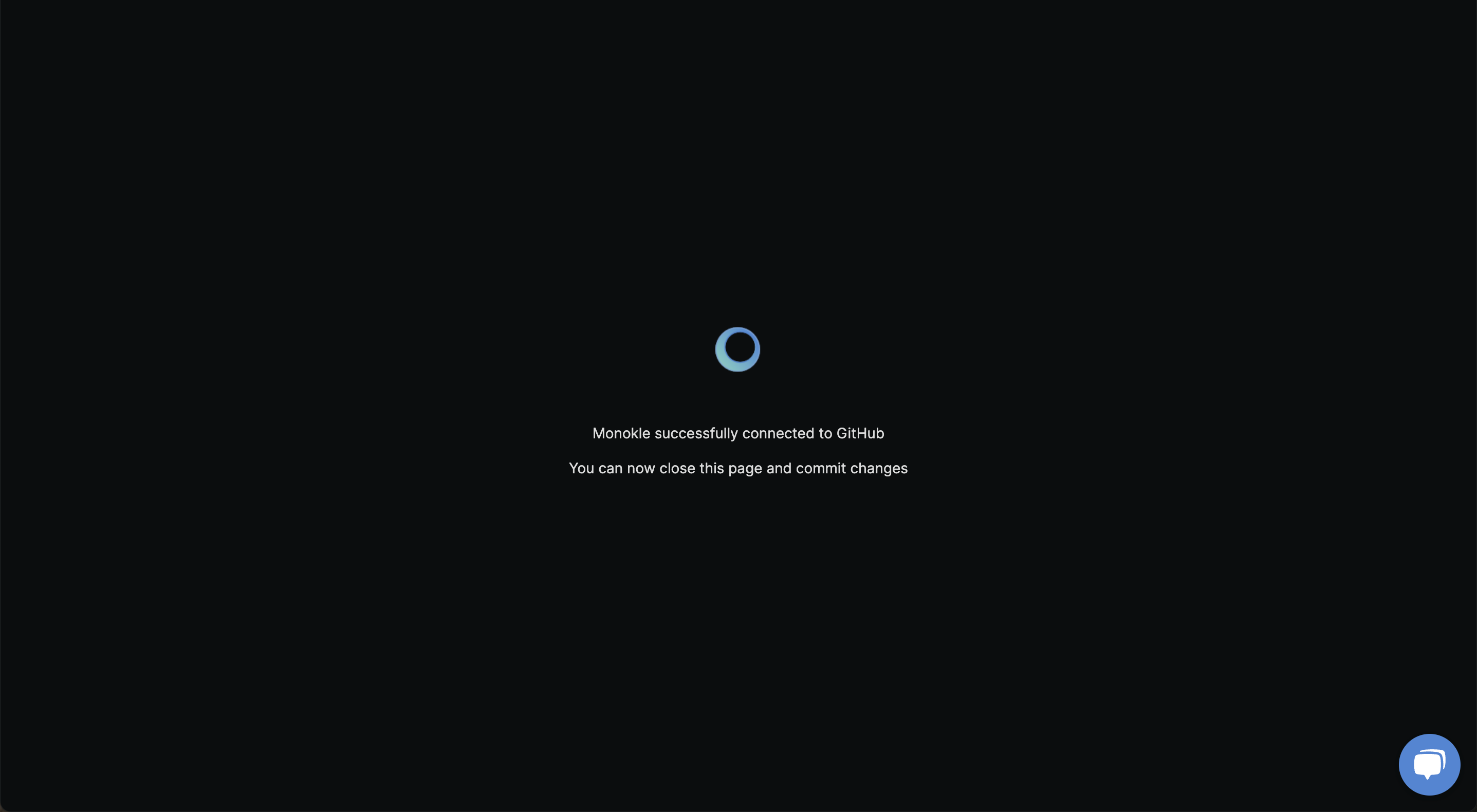 8. Select the configured repository​
Now you're all set! Go (back) to the Monokle Cloud getting-started flow at https://app.monokle.com/getting-started where you can now select the configured repository: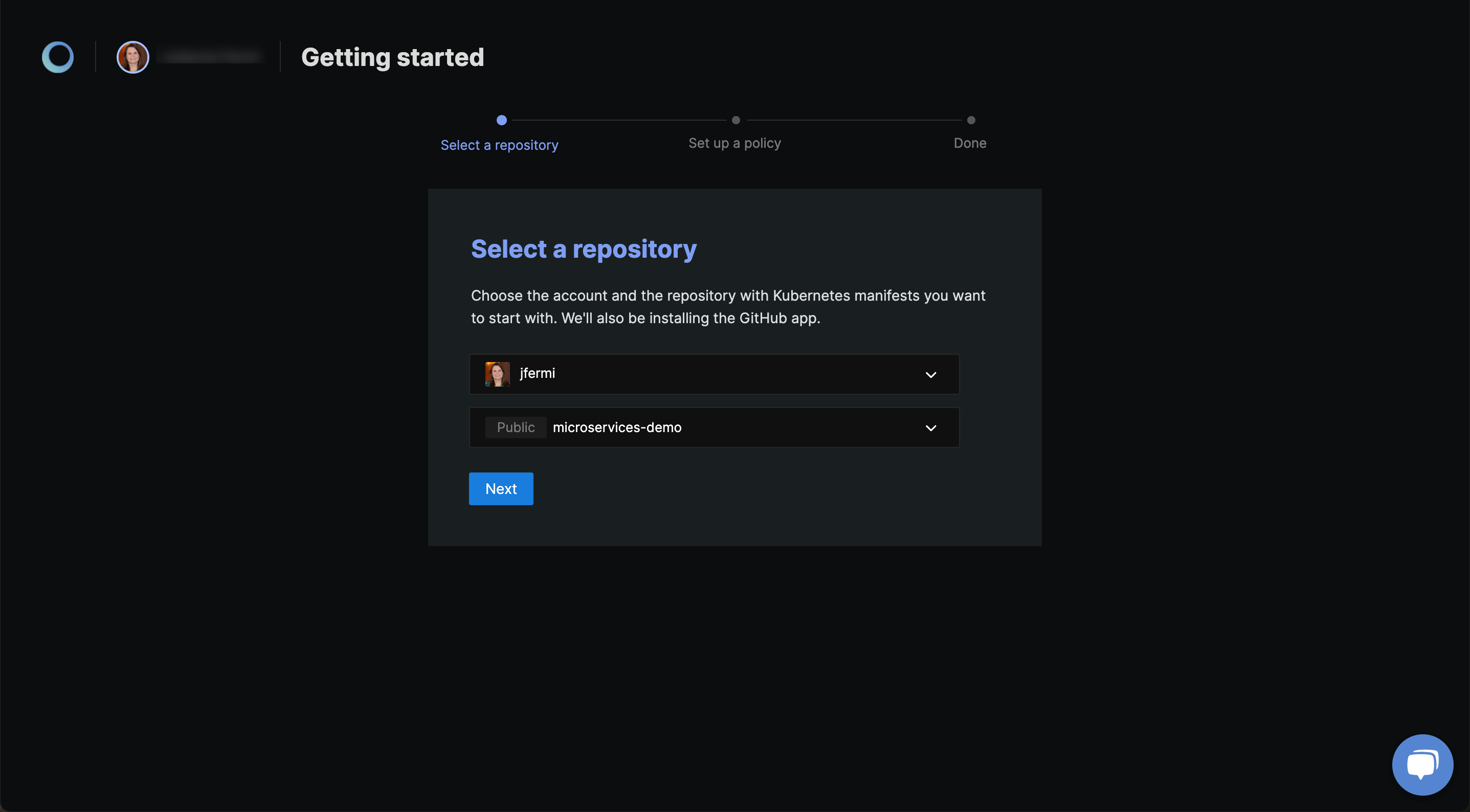 What's Next?​
Continue to the Fix Your First Misconfigurations guide with your repository to find and fix misconfigurations! Good Luck!